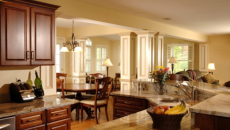 Porter House of Care is nestled in a peaceful community in Silver Spring, Maryland. Our facility is built with the intention to be a home away from home rather than a stiff facility. Porter House of Care is safe as we have fully complied to the local and state safety standards and regulations.
We have a supportive environment that encourages residents to be active, happy and comfortable. Our resident's rooms are spacious and offers a homely feeling that encourages rest and relaxation. The lounge areas are spacious and enables us to hold modes social events for our residents on special occasions.
All of us here at Porter House of Care strives to give all of our residents the best experience during their stay with us. Our humble home is replete with all the necessary furnitures and equipments, we are staffed with the best caregivers and we are surrounded by peaceful and beautiful surroundings.